Helping You Serve Your Clients
As part of our commitment to Richland County, we strive to serve as a community specialist for professional advisors and as a resource for the individual charitable needs of their clients. Here are some of the many ways that we can help:
We work as your partner. You stay in control of your client relationships-we're here to help you provide a full range of services to your clients.
We are experts in our community. We can help your clients be as effective as possible in their giving.
We offer the opportunity to recommend charitable giving to your clients without recommending a specific charity. By working through us, your clients can support a wide range of charities locally and nationally.
We help you connect across generations. When you help families establish an advised fund with us, you and they can stay involved for generations.
We help your clients donate a variety of assets. These might include cash, appreciated securities, and real estate. These can be assets they give now or later, as part of their estate plans.
You can help make a difference in the lives of your clients. By partnering with us, you may be able to help your clients increase their current income, increase their beneficiaries' inheritance, leave a legacy in the community, and teach their children about philanthropy.
As a public charity, we offer maximum federal and state tax benefits. And starting a fund at a community foundation is significantly less expensive and easier than starting a private foundation.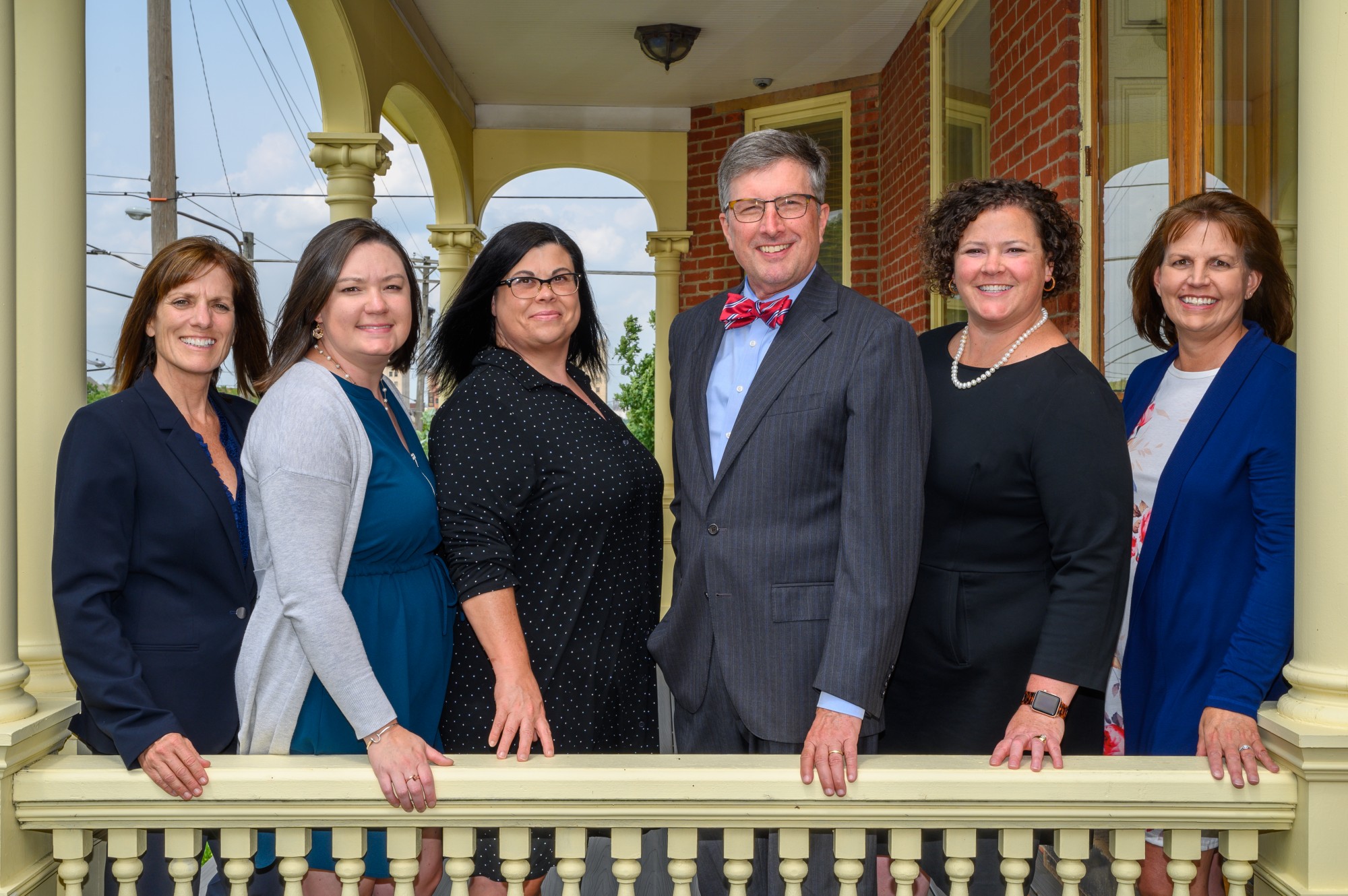 Left to Right: Maura Teynor, chief advancement officer, Siera Marth-May, community investment officer, Stacie Shoemaker, administrative assistant, Brady Groves, president, Allie Watson, senior community investment officer, and Rachel Weber, director of finance.