Career Tech. Education Scholarship
Richland County Foundation Board of Trustees now awards scholarships to individuals who want to obtain certifications and credentials at accredited technical institutions. In aligning with Ohio's Attainment Goal we want to help fill the gap between job openings and certified employees as well as lead the way to support workforce development through Career Technical Education scholarships.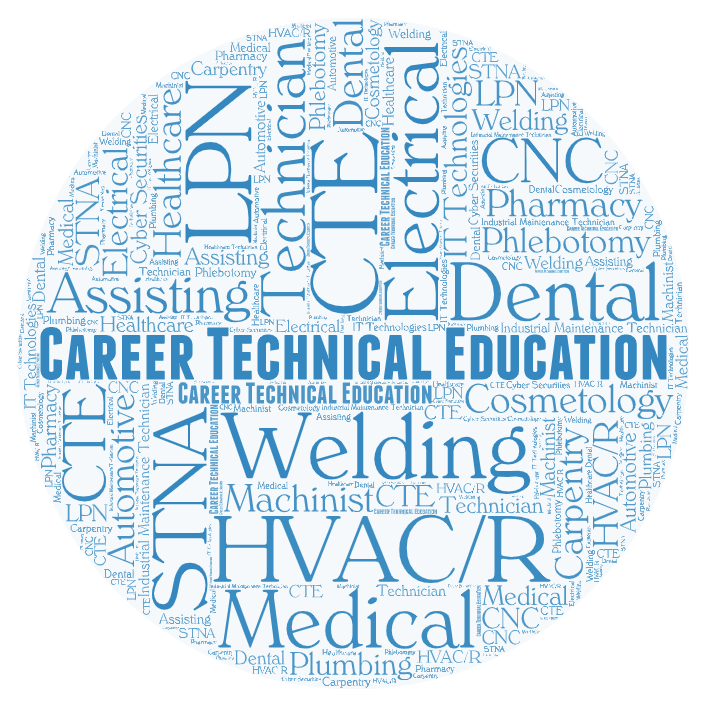 Guidelines & Eligibility:
Must be a Richland County resident or a graduate from a Richland County high school.
Student working on post-secondary education goals at an accredited Career Technical Education institution.
Applications will be considered as they are received; award determinations will be made within 8 weeks of receiving all required information/documentation.
Must attach the WorkKeys Skills Assessment Report to your application.
Scholarship grant dollars will be sent directly to the school.

---
Ohio's Attainment Goal
Learn more about Ohio's Attainment Goal
"Ohio faces a serious workforce problem. We don't have enough workers with the knowledge and skills needed to fill the state's high-skill jobs. To address this, Ohio has established an ambitious goal: 65 percent of Ohioans ages 25-64 will have a degree, certificate or other postsecondary credential of value in the workplace by 2025. This will create more career opportunities, stronger communities, a healthier economy, and less reliance on public assistance, making Ohio a stronger global competitor for talent and investment." Citation
---
Ohio Means Jobs
According to Ohio Means Job's regional profile for Richland County, the top ten in-demand occupations requiring a certificate or some college education have over 3,000 job openings annually, some of which have starting wages of $15.00/hour or more.
The top ten in demand jobs requiring an Associate's degree have over 800 openings annually, with an average starting wage of $20.66/hour.
---
Local Career Tech. Centers
In the Richland County area, we are lucky to have several, Ohio Department of Higher Education recognized, career technical centers providing program opportunities for those looking to become newly credentialed as well as those looking to up-skill through certification:
Ashland County – West Holmes Career Center