Women's Fund
Impact
Click here to see organizations and programs funded by the Women's Fund.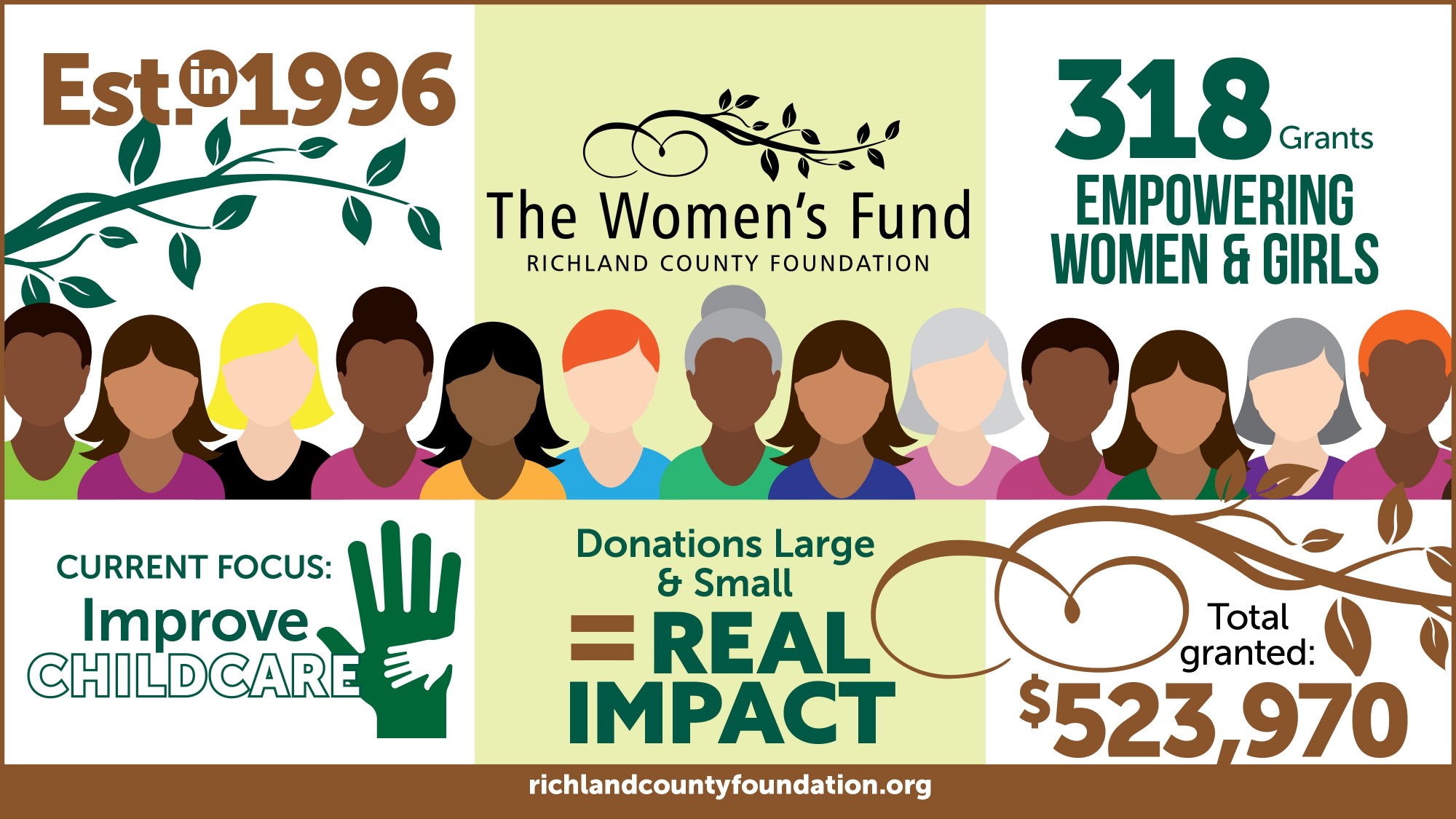 Become a Women's Fund Endowment Supporter
Contributions can be made at the following levels:
Advocate: $1,000
Patron: $2,500
Benefactor: $5,000
More Ways to Support the Women's Fund
Donate to the Mother's Day Fundraiser in honor or memory of the special women in their lives.

Plan a gift as a bequest in your will or by creating a charitable gift annuity.

Help us get the word out by telling other women about our mission.

Invite us to speak at a group meeting so that we can share our success stories.

Attend our special programs and annual grant awards luncheon.
JoAnn Dutton Award
The JoAnn Dutton Volunteer Community Service Award celebrates the vital contributions that women have made across all sectors of our community through their leadership and volunteer service. This award honors a woman who is a leader and has devoted a significant amount of time, energy, and creativity to local charitable or service organizations. JoAnn Dutton Award Winners
Click here to submit an application. The award will be presented during the Women's Fund annual grant awards presentation in November.