Why Richland County Foundation?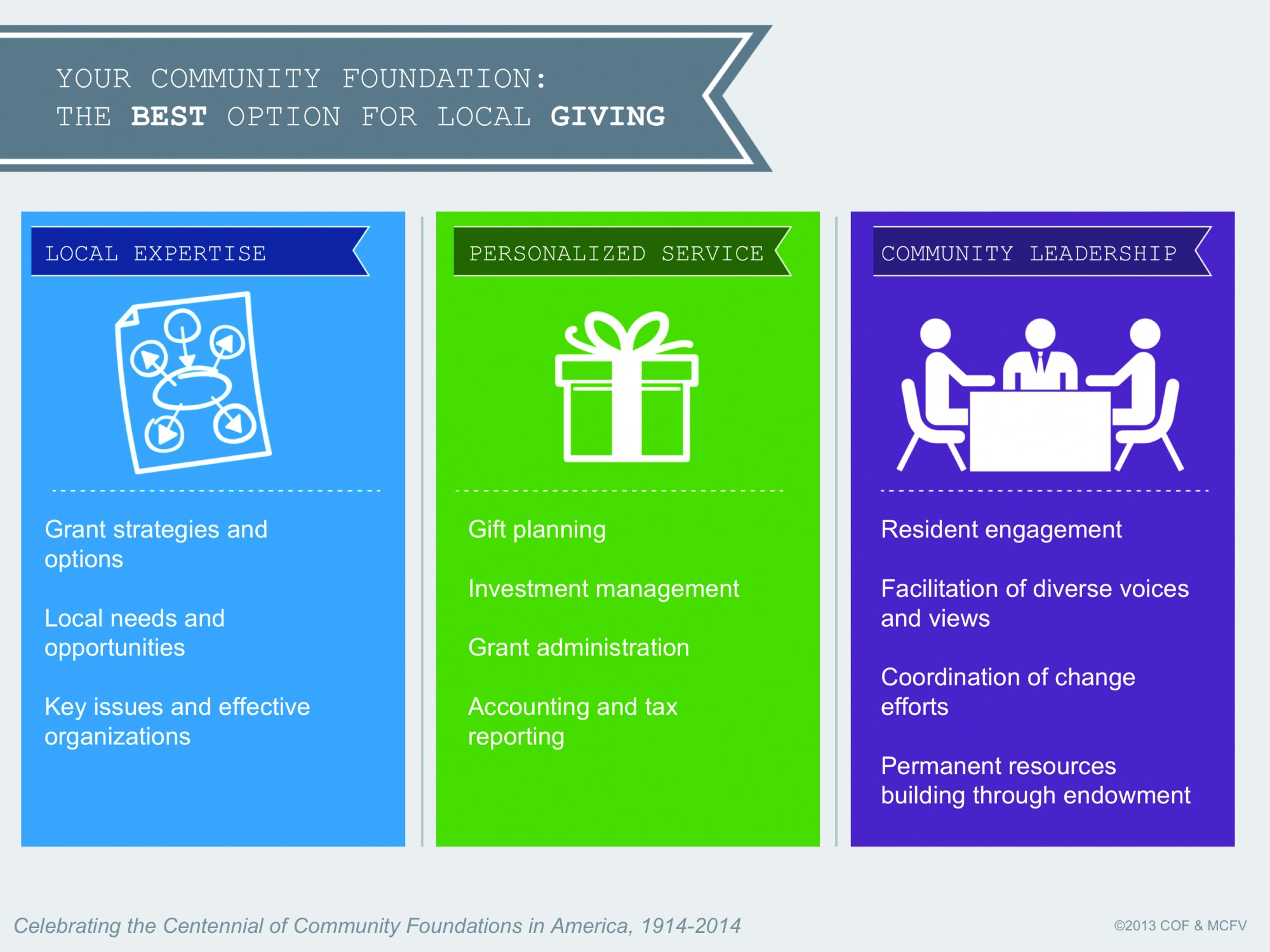 Choose the Richland County Foundation
for your charitable giving
Becoming a partner with the Richland County Foundation is an easy way to support your favorite charities or charitable interests through one organization. Our dedicated staff and board of trustees have deep roots in the community and understand the unique needs of our residents and the challenges facing Richland County.
As a donor to Richland County Foundation, you will enjoy many advantages that can only be found at a community foundation.
The benefits of investing in the Richland County Foundation:
All gifts are tax-deductible to the maximum extent allowed by law. We keep administrative costs to a minimum, so more of each dollar actually goes to charity.

Flexibility is an important part of RCF's approach, and we offer a great variety of options for donors. We welcome the opportunity to explore your unique needs.

We have investment expertise in managing funds.

Our board and staff are community focused and understand local nonprofit organizations.
Richland County Foundation is a proud member of The Council on Foundations which evaluates its member community foundations through a comprehensive National Standards certification process.