Apply for a Grant
Please note: As a community foundation, we make grants only to nonprofit organizations. We do not make grants to individuals. If you need assistance please call 211.
Richland County Foundation COVID-19 Rapid Response Initiative
In response to the COVID-19 pandemic, the Richland County Foundation has redirected a portion of its Unrestricted/Community Fund to meet emerging needs. The Community Fund will provide grants for basic needs such as food and housing along with other essential health and human services on a rolling basis to nonprofit organizations in Richland County.
Whether seeking ways to expand current services or to minimize the consequences of curtailing services to reduce health risks to our community, the Foundation wants to alleviate the financial burden in this current environment. Nonprofits may seek general operating revenue.
A Community Engagement Team made up of people working in the health and human services sectors will make grant recommendations. The Foundation is accepting online grant applications on a rolling basis and you can apply through this link.
Grant Opportunities and Deadlines
Women's Fund September 5
Competitive October 17
*For application forms scroll down to the appropriate grant opportunity. For final reports scroll to the bottom of this page.
Applying for a grant can seem like a huge undertaking. We will help you along the way. The application process should begin by contacting the Foundation at 419-525-3020 to schedule an initial meeting. We prefer to discuss an organization's needs prior to a grant application submission so we may help you determine your best funding opportunities. We want you to apply for the most relevant grant opportunity. You can contact Siera Marth at smarth@rcfoundation.org or Allie Watson at awatson@rcfoundation.org
Education Grants
Teacher Assistance Program Grants
Teacher Assistance Program grants are selected by a community committee for creative and innovative supplemental programs not covered by school funding. The grants, up to $1,500 each, are given to K-12 teachers in public or private Richland County schools to encourage them to develop new programs for their classrooms. The deadline to apply for a TAP grant is the last Friday in June. Click here for the TAP Application.
Harry and Lois McCullough Fund Grants
McCullough Fund Grants are available for the purpose of promoting writing, literature appreciation, music, and Ohio history through creative, innovative, and effective methods and programs. The Harry and Lois McCullough Fund application is available here.
Mansfield City Schools Field Trip and Family Involvement Activity Grants
The Mansfield City Schools Field Trip and Family Involvement Activity Grants are available to teachers and principals in the Mansfield City School District. Teachers must have building principal approval prior to application submission. The application is available here.
Mansfield City Schools Fine Arts Fund
Mansfield City Schools Fine Arts Fund of the Richland County Foundation is an opportunity for Mansfield City School teachers to apply for grants. These grants will provide Mansfield City School students the opportunity to visit either the Mansfield Art Center or the Renaissance Theatre for a field experience with an educational focus. Below is the grant application as well as informational pieces on each field experience. Mansfield City Schools Fine Arts Fund Grant Application is available here.
Scholarships
The Foundation awards scholarships to students who show financial need. Many donors have established and directed funds for the purpose of helping area students further their education. The applications are available online after January 1 and the deadline to apply for a scholarship is April 1. Click here for more Scholarship Information.
Summertime Kids
Summertime Kids started in 1994 to provide special summer activities for hundreds of children in Richland County. Grants up to $2,500 are awarded each spring. The deadline to apply for a Summertime Kids grant is the second Friday in February. You can access the Summertime Kids Application here.
The Women's Fund
The Women's Fund was established in 1996 to promote philanthropy among women and to establish a permanent endowment that provides funding to programs and projects in Richland County to empower women to achieve their full potential. The deadline to apply for a Women's Fund grant is the first Friday in September. The Women's Fund Application is available here.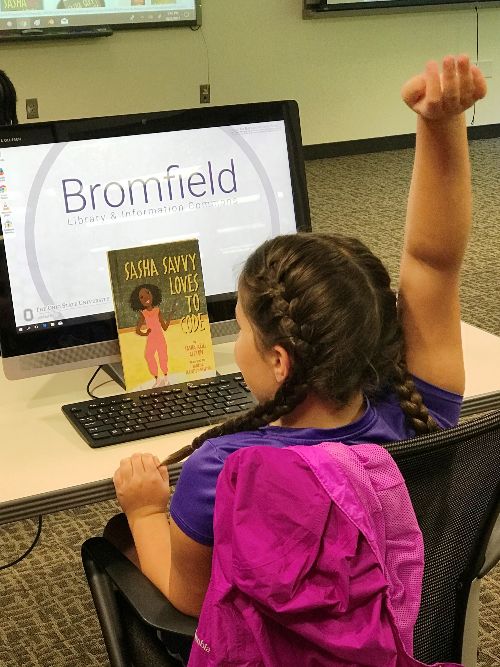 For Mother's Day or anytime, you can make a gift in honor or in memory of your mother, daughters, sisters, friends, or any of the special women in your life. The money raised will help support the work of The Women's Fund to help build the endowment and award grants.
An acknowledgment card will be mailed, at your request, to the honoree(s) before Mother's Day. To be sure that they receive their acknowledgment, please make your gift by April 30.
Final Reports
Submitting your final report after a grant has been funded is a key component of the grant process. This information is used to evaluate the effectiveness of past funding and is helpful in determining future funding.
Click the link below to access a blank copy of your final report.