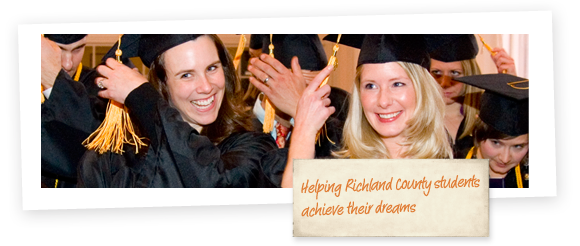 College Scholarships
Undergraduate College Scholarship Grant Program
The Foundation has a long history of making grants for college scholarships. There are more than 60 scholarship funds that support the undergraduate grant program. In addition, scholarships are awarded from Richland County Foundation Unrestricted Funds, as directed each year by the Board of Trustees.
Richland County Foundation's undergraduate college scholarships are based on financial need. Students must be attending an accredited college or university on a full-time basis and maintain primary residency in Richland County, Ohio. New applicants must have a minimum GPA of 2.5 to apply. Returning students must maintain a minimum 2.0 GPA.
The application deadline is April 1 of each calendar year.

Note: Students must re-apply each year!