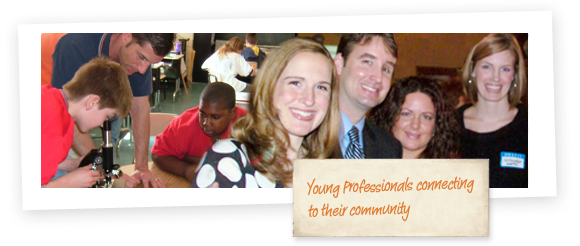 Connections Fund
Connections is a vibrant group of professionals, community leaders, and citizens of all ages having a desire to foster community involvement and charitable giving. The fund, established in 2004, provides grants for community programs and projects. The grant dollars come from membership contributions and a growing endowment.
The advisory committee surveys their membership to determine the year's grantmaking focus. The grant committee reviews the applications and, together with the advisory committee, makes grant allocations. Grants are presented at the annual Winter Gala for members and grantees.
2011-12 Connections Advisory Committee: Left to right (front row) Krista Schmidt, Allie Watson (co-chair), Jill Haring (Second row) Cynthia Sjostedt, Mike Seveigny, Andrew Medwid, Kevin VanMeter, Marty Widrick. Not pictured: Chriss Harris, Nick Orosan, Stephanie Seveigny (chair), Karin Turowski.